Livingston: LAST WEEK OF SCHOOL!!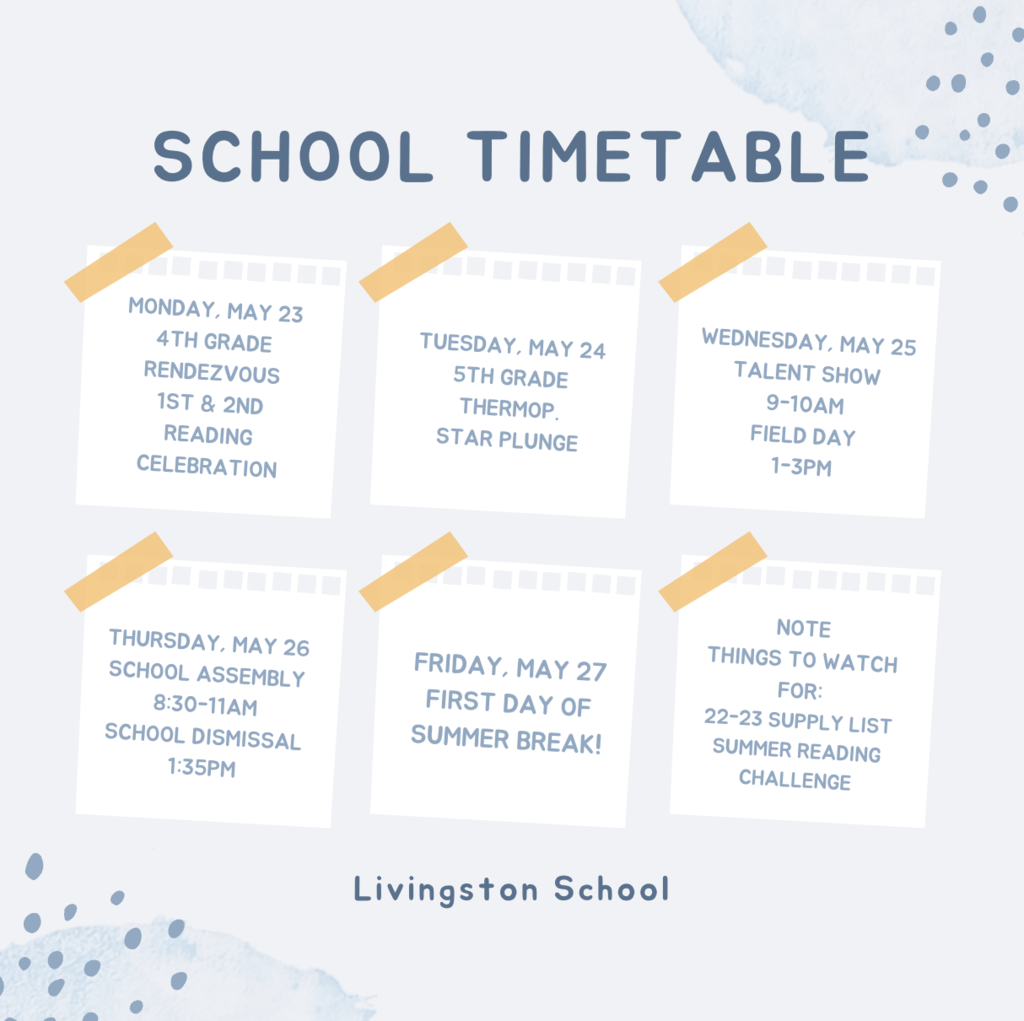 Livingston: Kinder Rodeo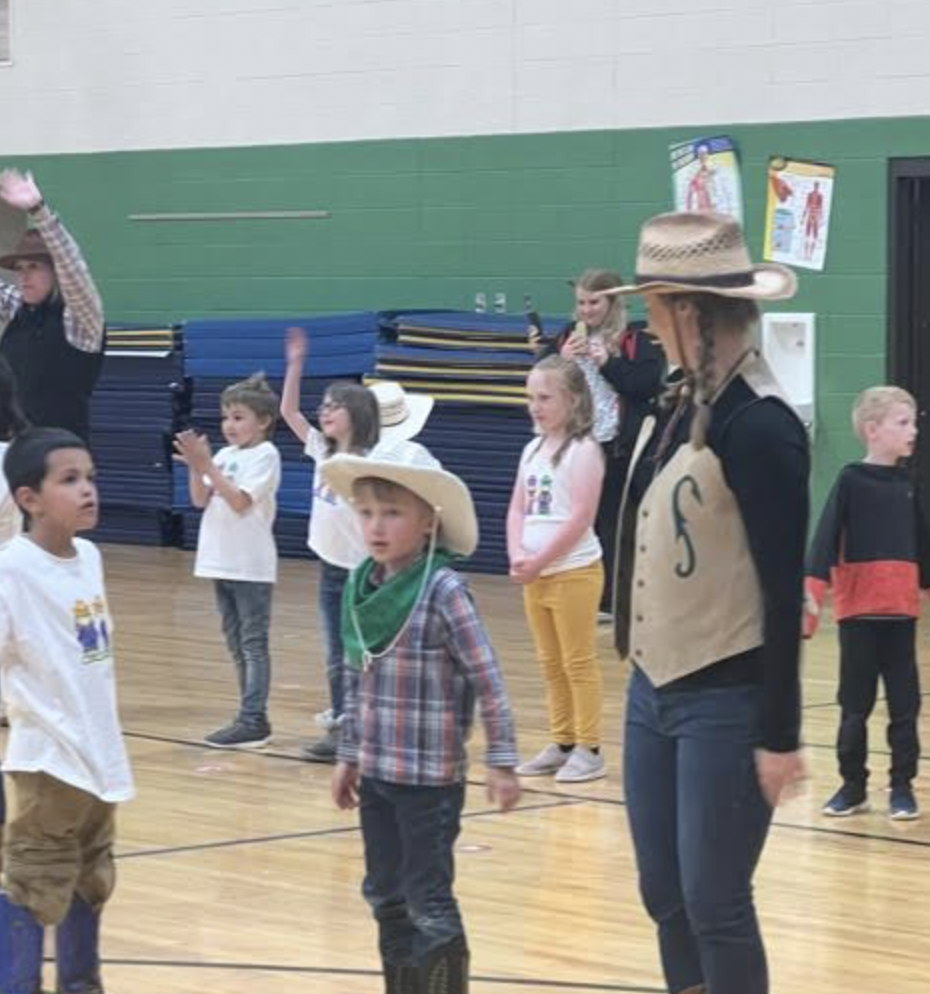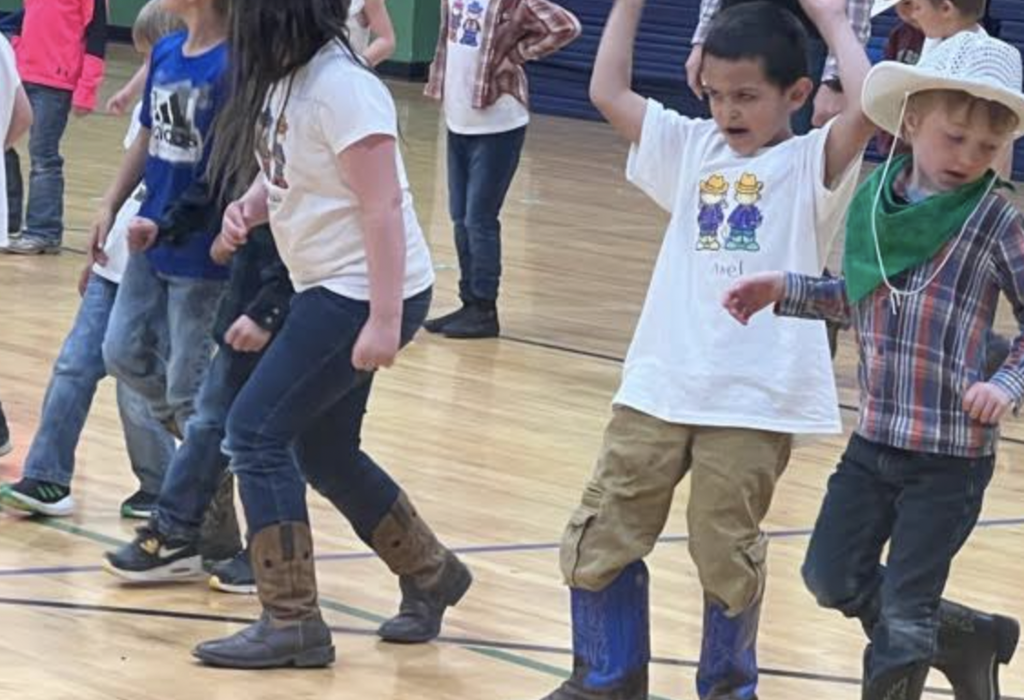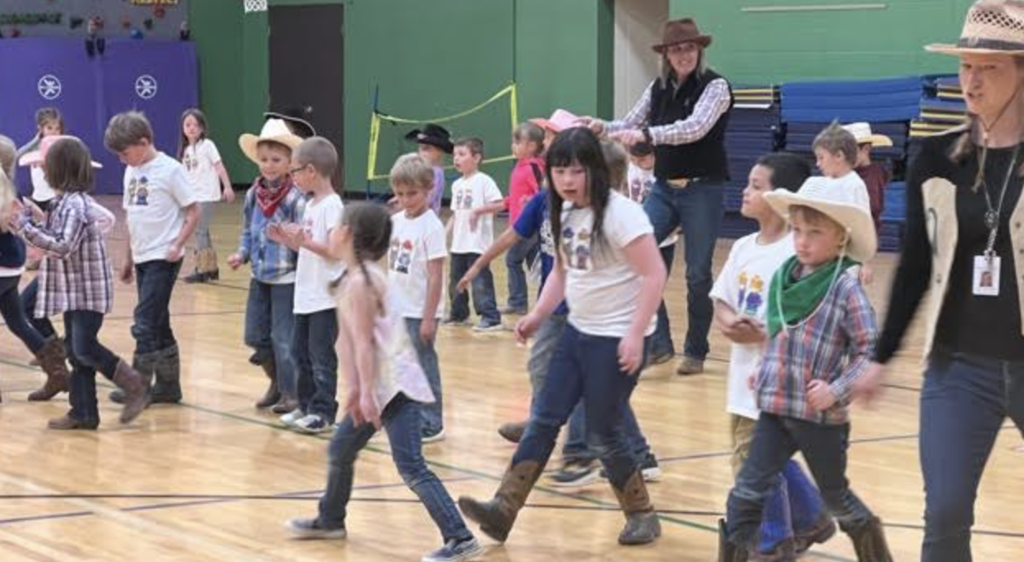 Livingston: Field Day Please watch for Field Day flyer.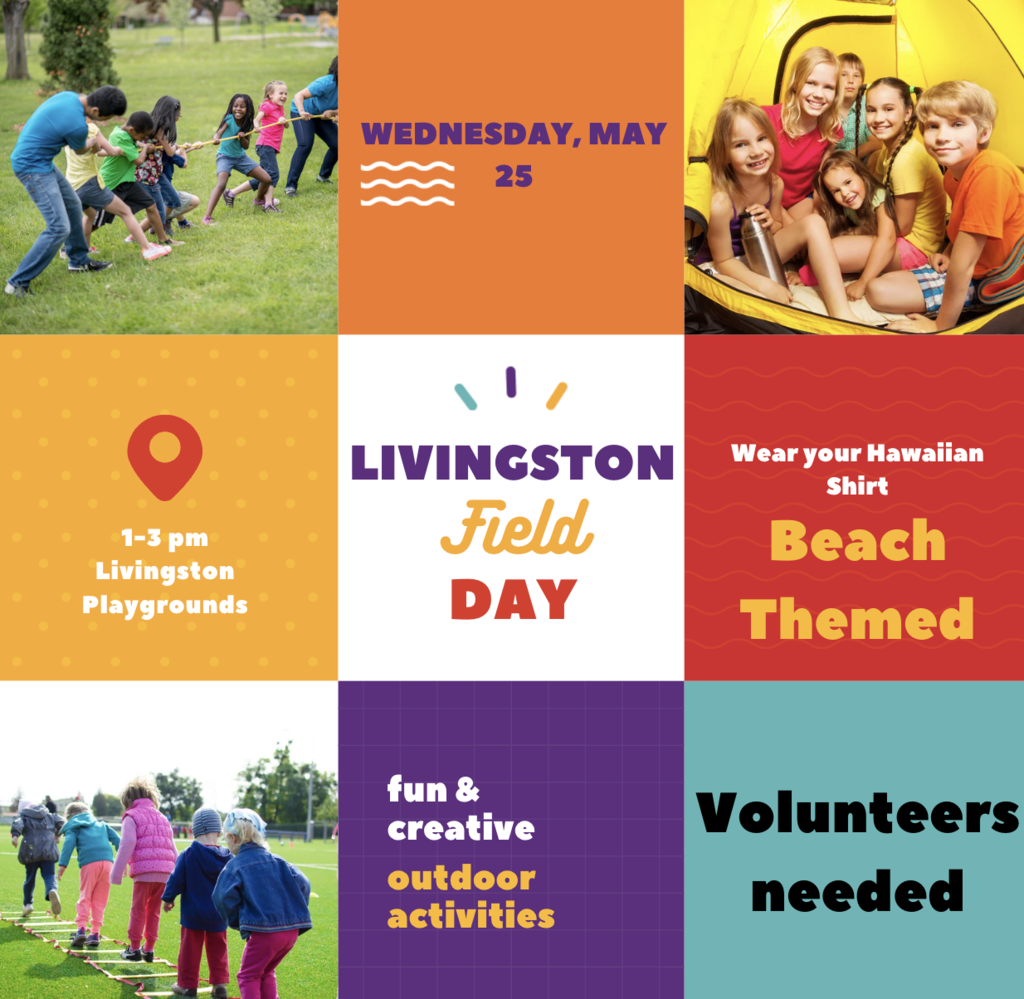 Reminder: The Bike Rodeo scheduled for tomorrow, May 19th is cancelled. We apologize for any inconvenience.

Livingston Families: Early Release Our last day of school will be an early release day. Thank you!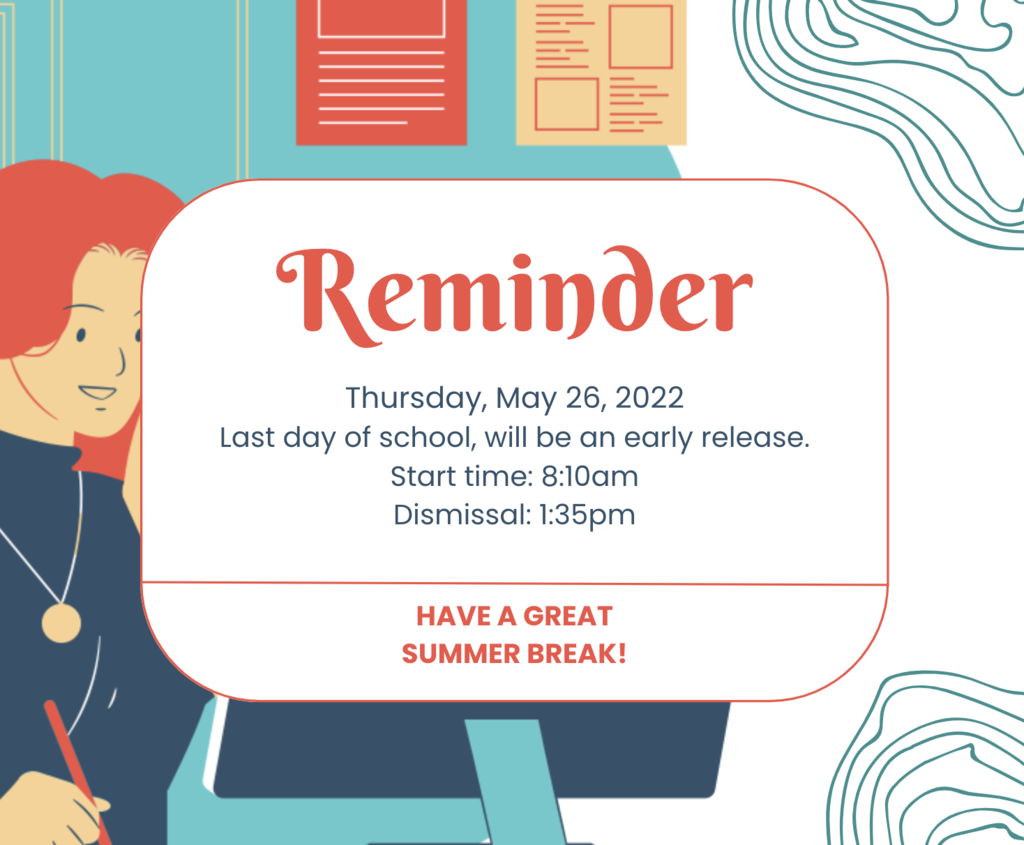 Livingston: BIKE RODEO Due to weather and the absence of our instructor we will be canceling our BIKE RODEO. Thank you for understanding.

Livingston: Summer Slam Cody Parents, Summer Slam still has some openings. Mrs. Warner has agreed to do another session of Calligraphy and Cursive. Students will learn cursive letter formation through poetry, motivational phrases, videos, and teacher modeling. Once they have a good grasp of basic cursive, they will design signs, posters, journal pages, etc. using their skills. We will work on reading skills, some poetry standards, and memory through handwriting. (We may even do some cursive/calligraphy numbers and then write math problems.) Please see link below to sign up.
https://www.signupgenius.com/go/9040B4EA9A728A5F94-calligraphy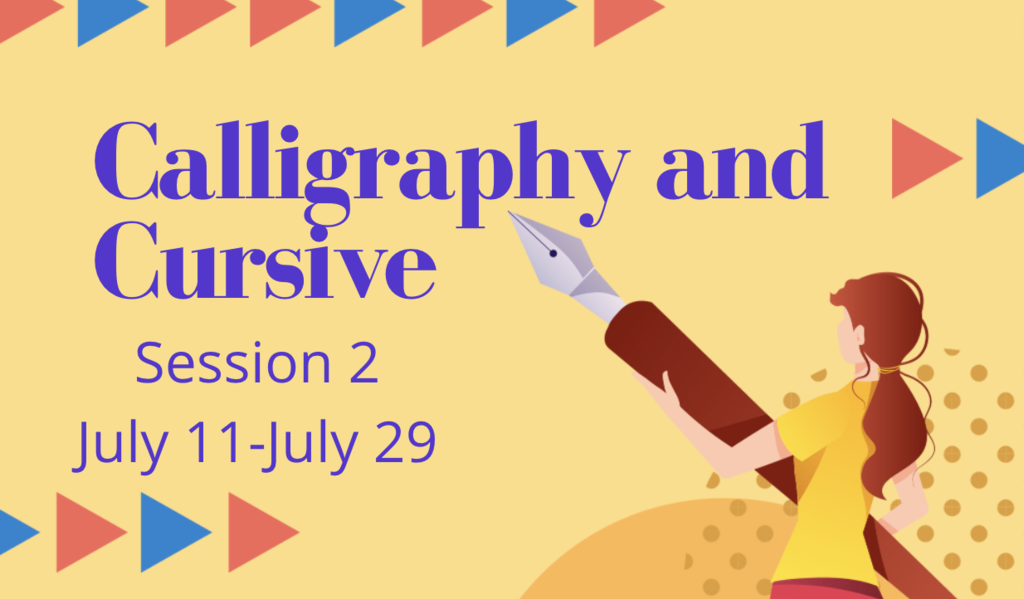 Livingston: End of the year assembly. LIVINGSTON SCHOOL AWARDS ASSEMBLY MAY 26, 2022 8:30am-11:00am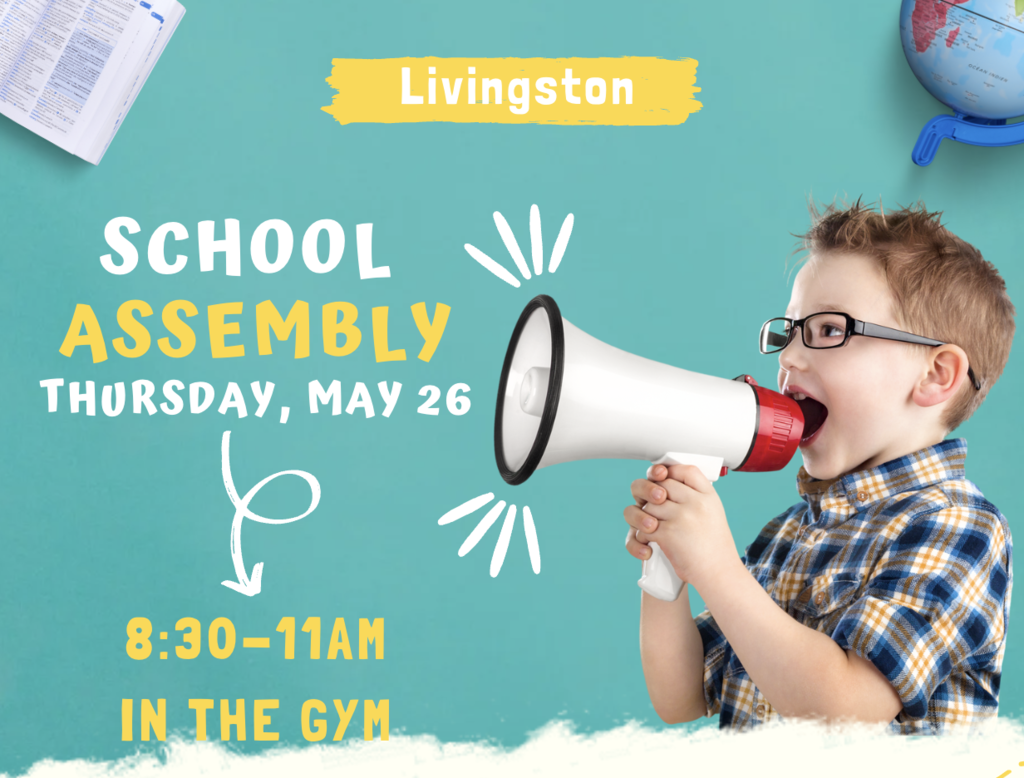 Livingston School: Library Books Due May 20, 2022 Thank you!

Livingston: Check it out! Baseball Showcase for Little League.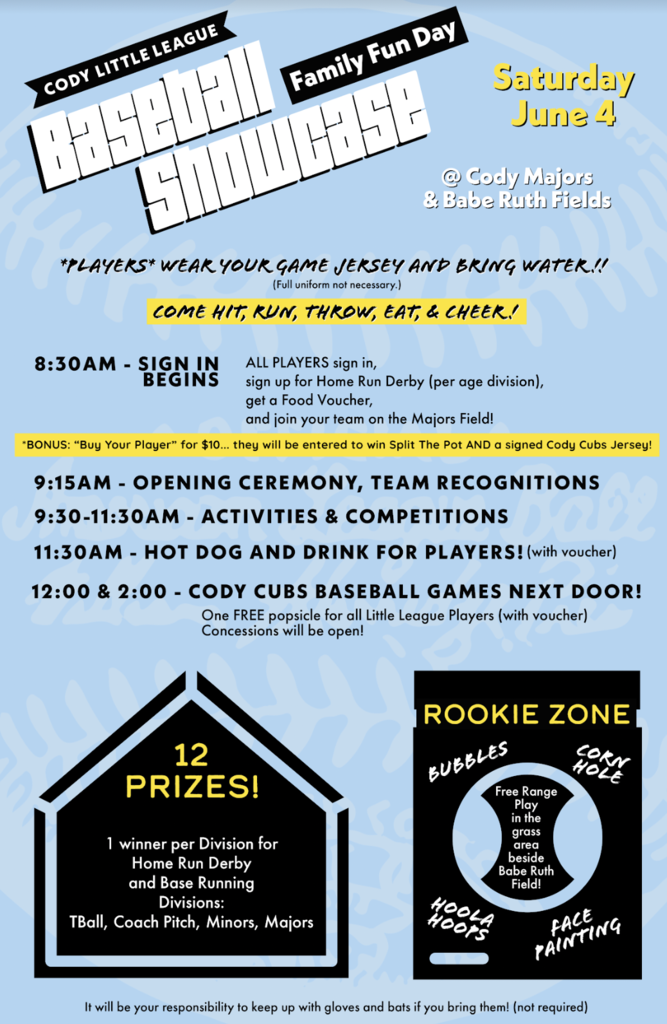 Livingston: End of the year Library books ALL DUE on May 20th.

Livingston Elementary: PTK Meeting 5-16-22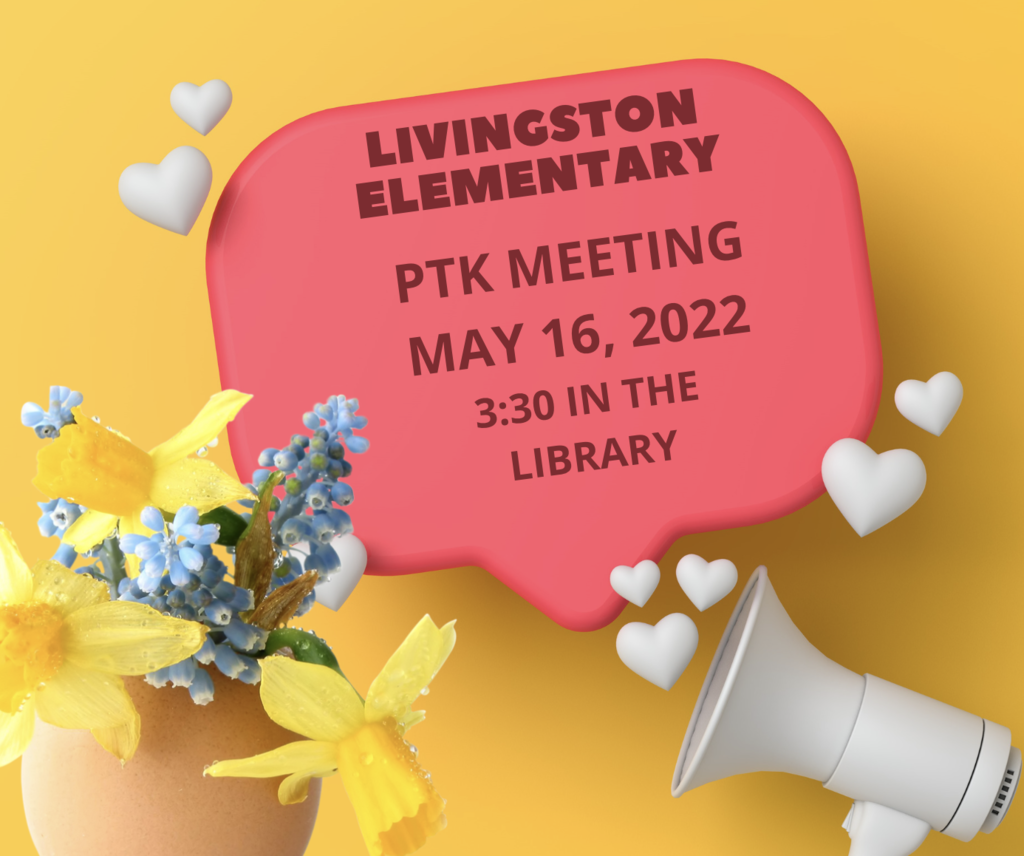 Livingston: KINDERGARTEN RODEO May 20, 2022 Grand Entry Rodeo Rotations Lunch Line dance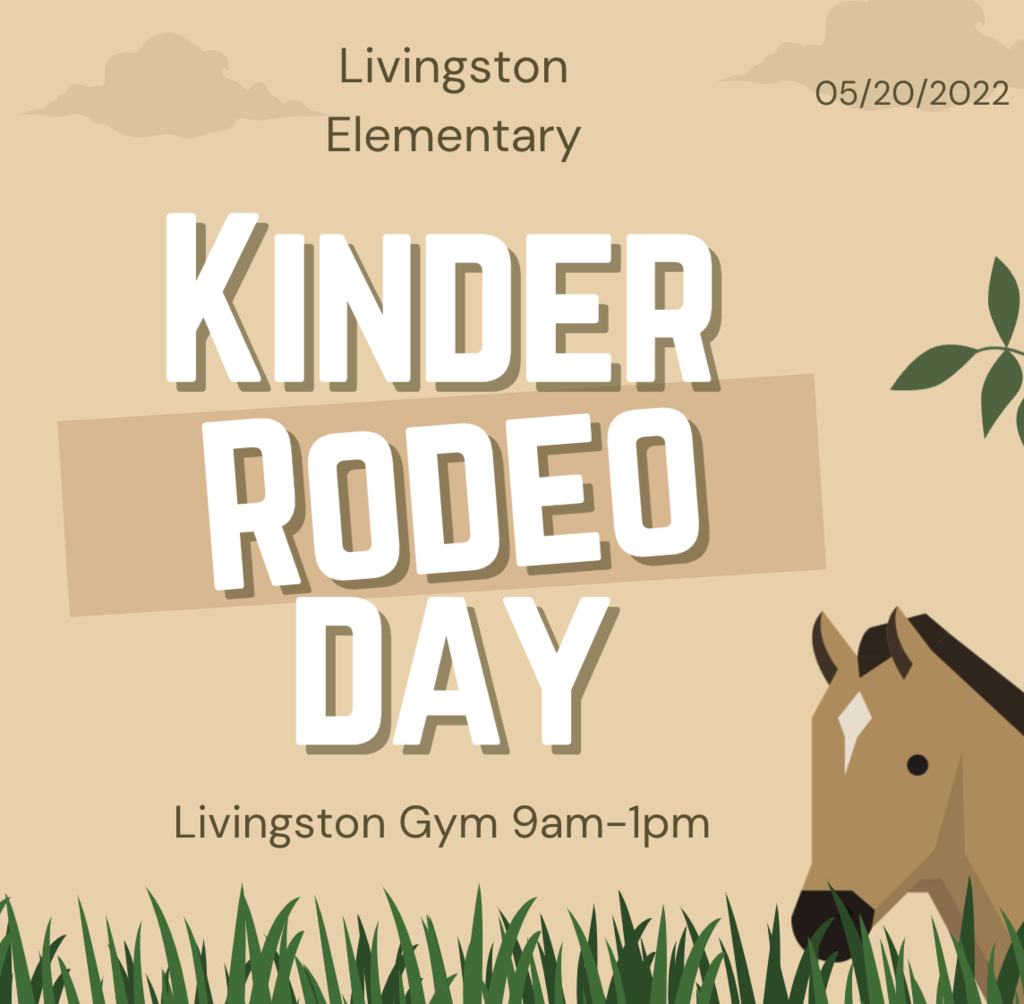 Livingston Families: Goodies for Guardians Thank you for coming this was a huge success! We love our Livingston families!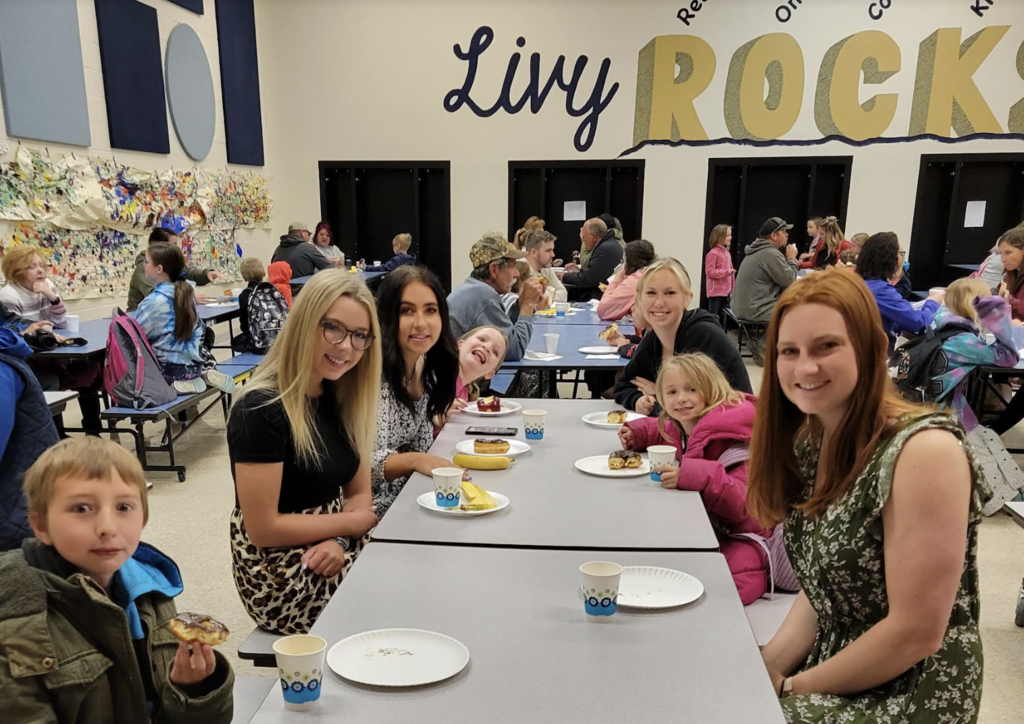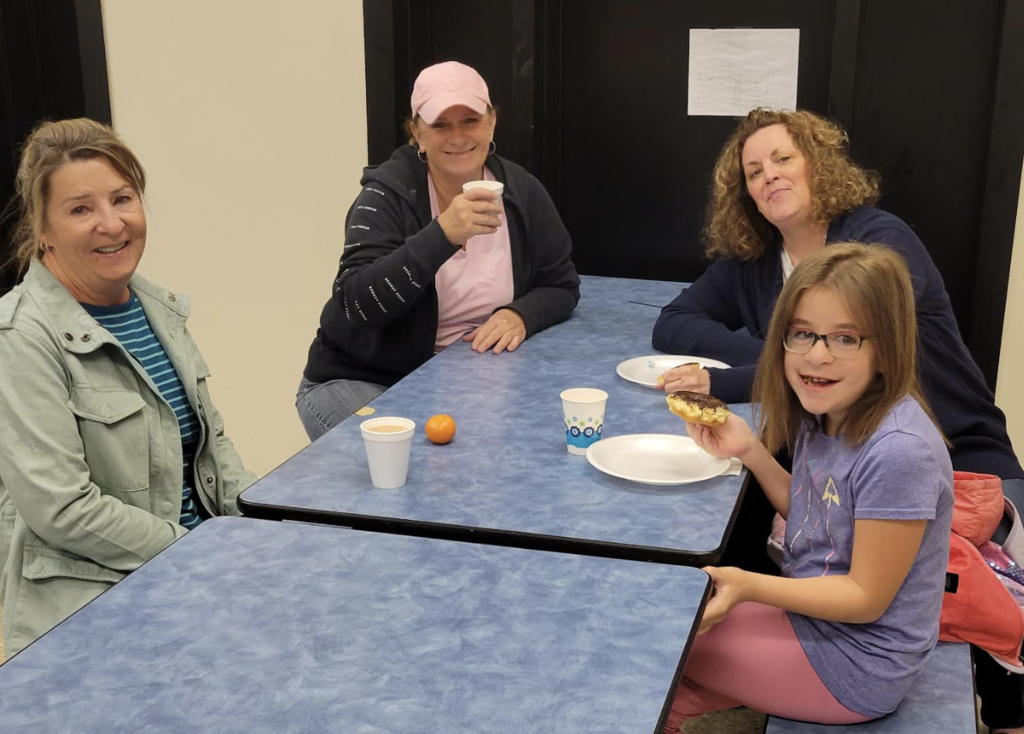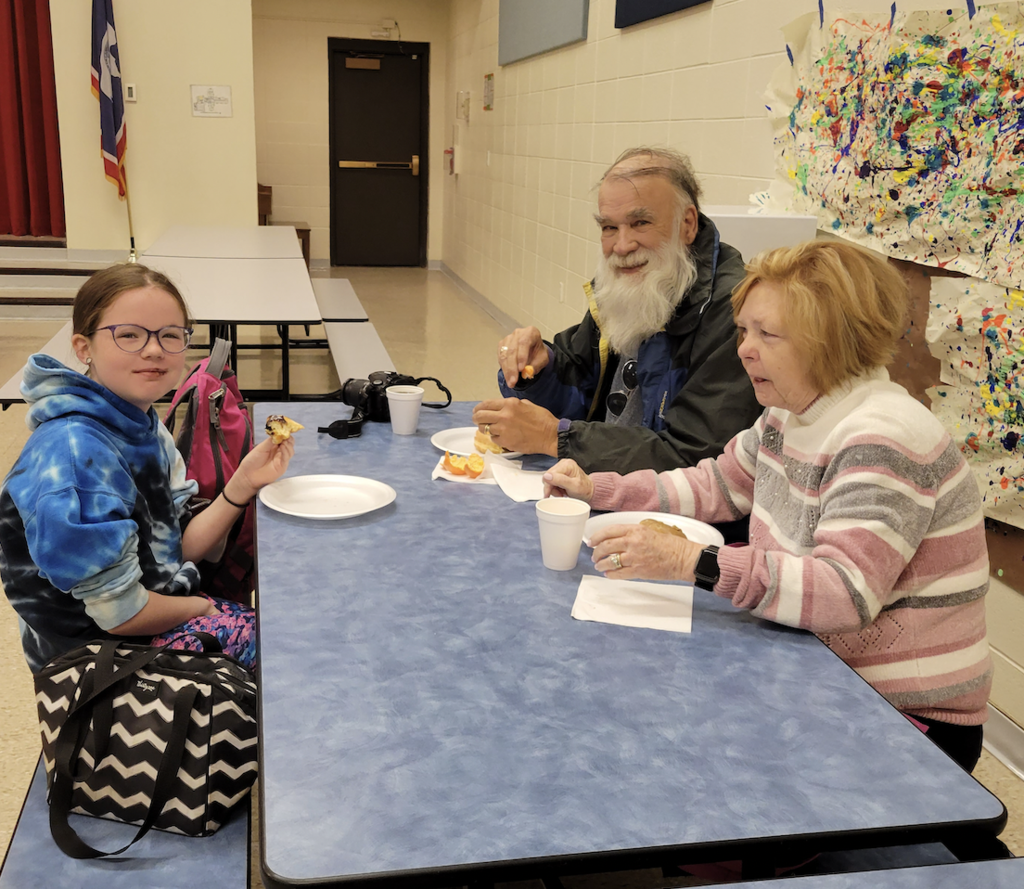 Livingston Elementary: End of Year "Informances" for music classes 2-5

Livingston: NURSE-MEDICATION PARENTS: Please stop by and pick up any medication your child has stored in the nurse's office. Medication cannot be stored at school over the summer. Medication not picked up by May 27th will be disposed. Thank you.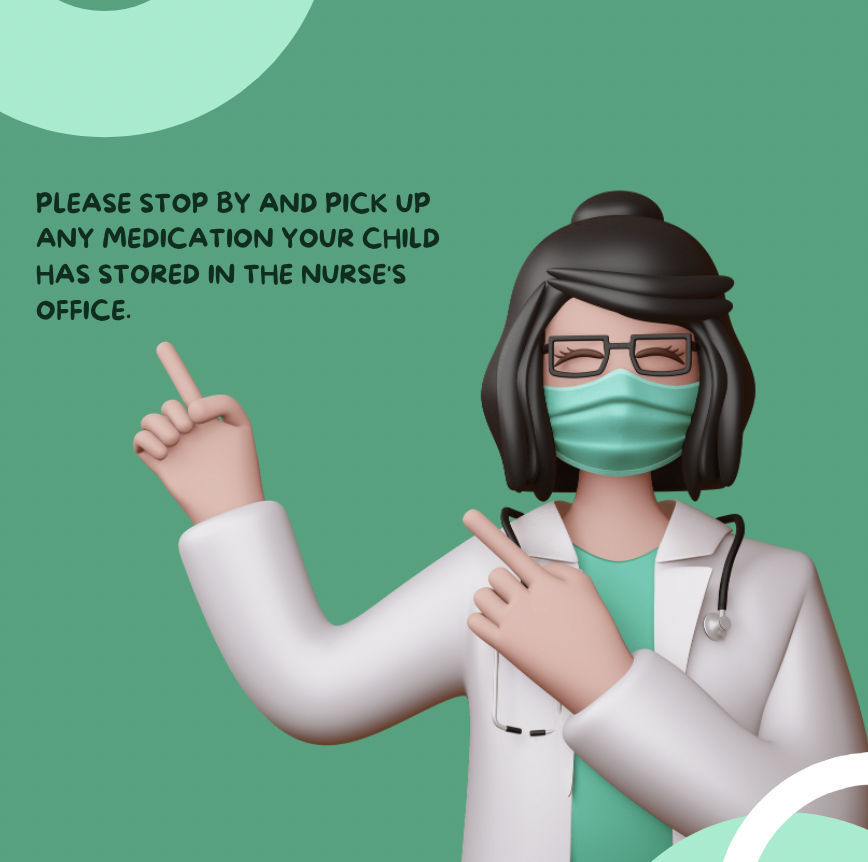 Livingston School: Last Day of School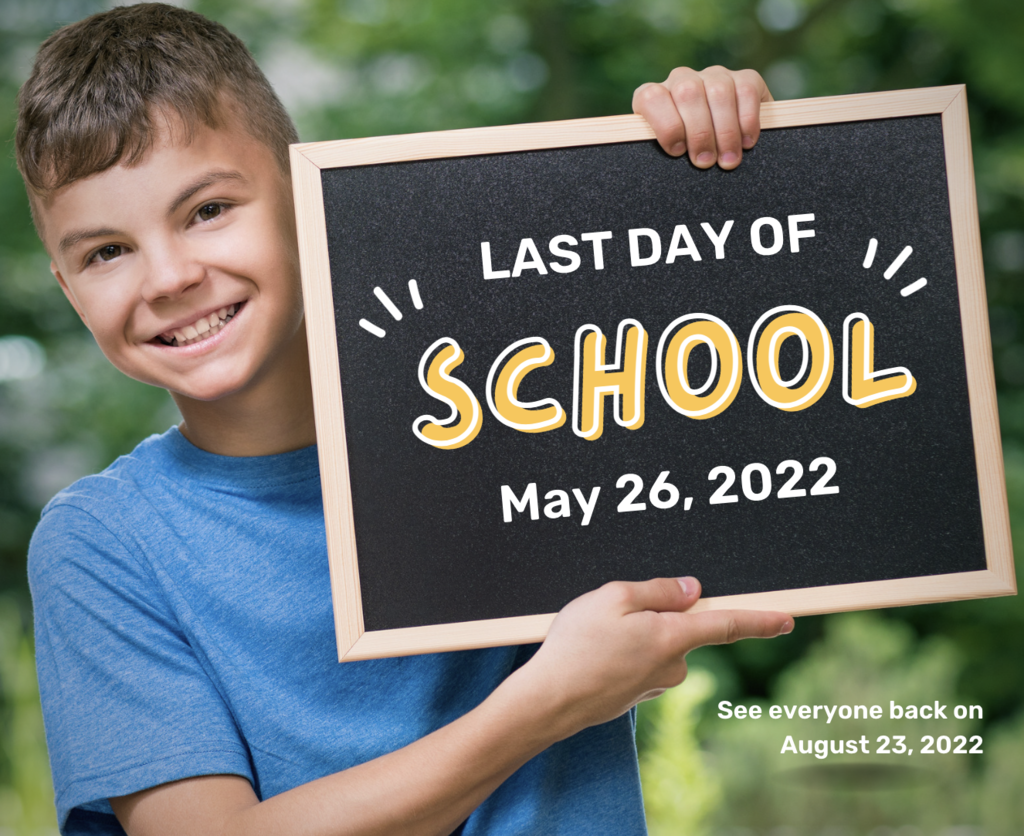 Livingston: Field Day Update Field events begin at 9am. Running events will begin around 11. We cannot give an exact time that each event will begin. Here is the order of events. Field Events -(each child must sign up for 1) Order: 5th grade 4th grade Standing Long Jump Standing Triple Jump High Jump Football Throw (boys) Softball Throw (girls) Running Events (in race order)(each child must sign up for 1) Order: 5th grade girls, 5th grade boys, 4th grade girls, 4th grade boys 200m 100m 4th Grade 50m 5th Grade 800m Final 400m Final 200m Final 100m Final 50m Final 5th Grade Hurdles Relay

Livingston: Bike Rodeo With the help of the Cody Police Department we are excited to host our annual bike rodeo. All students will need to bring their own helmet and bike. Please let us know if you need to borrow a bike, or a helmet. Drop off and pick up spots for bikes: Kinder and 1st South side of the school on Meadow Lane Drop off and pick up spots for bikes: 2nd and 3rd North side of the school on Alpine Ave. **May be dropped off between 7:50am and your child's bike rodeo time.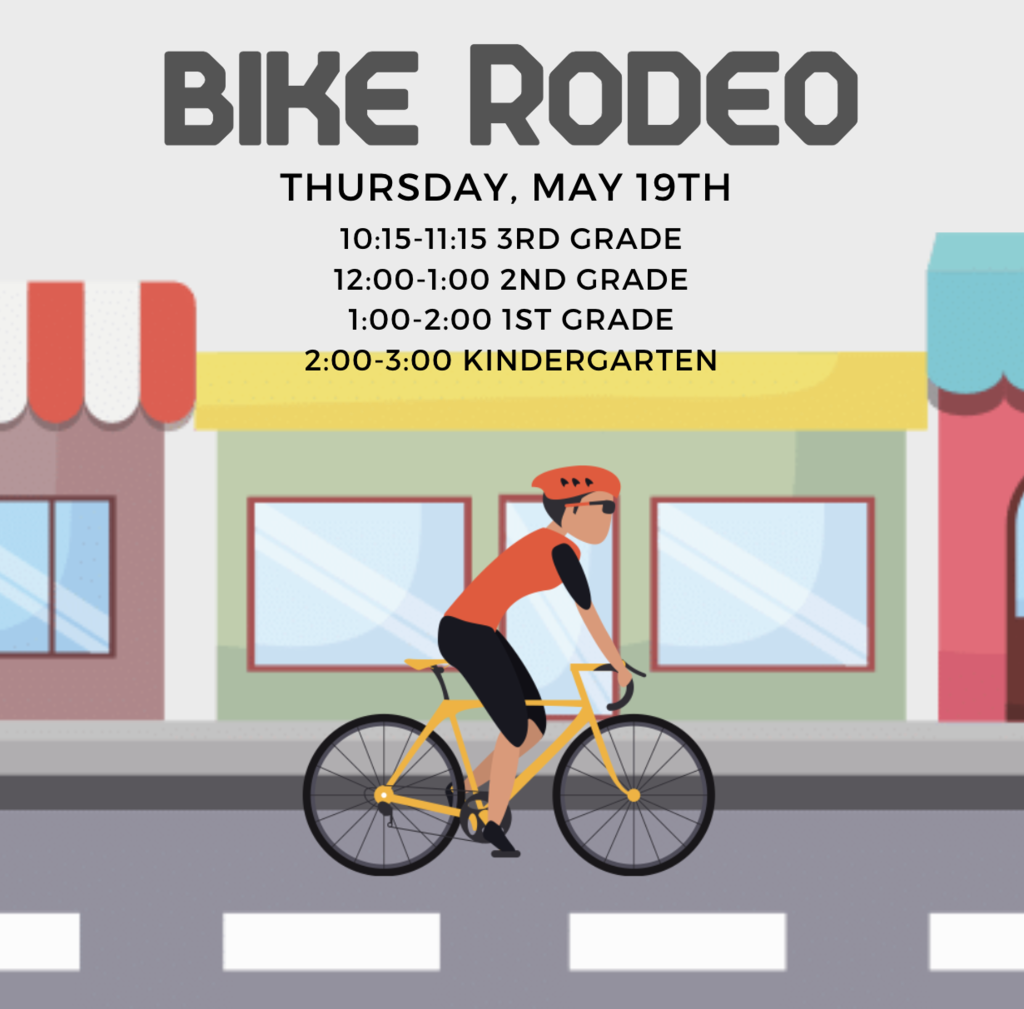 Livingston: YOUNG AUTHORS Parents, Due to weather circumstances, we decided to move Young Authors indoors. Please enter through the front doors of Livingston and head to the Cafeteria. Thank you for supporting our young readers.