EDIT MAIN
Parent, Teacher, Kids (PTK)
We are extremely fortunate to have a highly involved and supportive PTK group. This dedicated group of parents, teachers, and kids work diligently to plan events, raise funds, and build relationships each year for the purpose of supporting our school community. We encourage all parents to participate. Meetings are every first Tuesday of the month in the library.
Meet our PTK Officers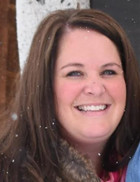 Mindy Butcher
President
Send Email
I have lived in Cody for 30 years and was a Livingston unicorn! We enjoy camping, fishing, swimming, paddle boarding, and spending time together as a family. I have two girls, my oldest Allie is a 4th grader and Bella is a kindergartner. I have a very part-time job and for the most part, I am a stay at home mom. I look forward to an exciting year on the PTK board!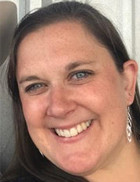 Amber Reynolds
Vice President
Send Email
Hi! I moved to the Cody area about 12 years ago. I am married with two children. Olivia is going into third grade and Michael is going into kindergarten. This is my first year on the PTK board, but I have been a substitute teacher and volunteer in the district for many years! I am excited to help make a difference and help Livingston continue to be a great school!
Danielle Troll
Secretary
Send Email
Hi! My husband and I and our two children just recently moved to Cody in November from California (don't judge ha ha) and we absolutely love it here! My son Gunner will be starting the 3rd grade. My daughter Charlie will be going into kindergarten. I am so excited to be a part of the PTK! I can't wait to meet people and get to know more about this wonderful school!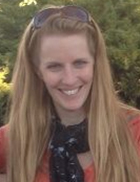 Jenni Perry
Treasurer
Hi! I am beginning my second year as Livingston PTK Treasurer. I am married with two kiddos. Grady is entering fourth grade, and Gage is starting kindergarten. I work full time as a consumer loan officer at First Bank, and I've been with them for 12 years. When I'm not volunteering at school or working, I spend my time at the Riley Arena helping with Park County Youth Hockey and our Yellowstone Quake junior hockey team. I really enjoy helping our children, teachers, and staff to make Livingston the best school out there.
Meeting Dates
Meetings are on the second Tuesday of each month at 5:30 p.m. in the library. Please join us!
February 9th, 2021
March 9th, 2021
April 13th, 2021
May 11th, 2021